Laser hair removal
STATE OF THE ART LASER EQUIPMENT FOR SAFETY AND COMFORT
Steps For Hair Removal Treatment
Appointment
Appointments are necessary for all treatments.
Pre-Treatment Consultation
Please consult our laser technician regarding your needs and concerns.

Our doctor will verify and recommend course of treatment.

Spot test is performed to verify condition of the skin.
Treatment
Treatments are performed using latest equipment approved by FDA.

Post Treatment
Topical gels will be used to reduce erythema (redness) and edema (swelling) if necessary.
SAFE AND EFFECTIVE HI-POWERED LASER
The most common area for hair removal are WOMEN (face, neck, bikini line, underarm, arms, legs ) MEN (face, neck, ears )
Commonly treated hair related problems:
Troublesome excess of hair
Excess hair growth due to PCOS ( Polycystic ovary syndrome)
PFB ( razor bumps)
Preventive intervention for Pilonidal cyst
EQUIPMENT BEING USED AT OUR HOSPITAL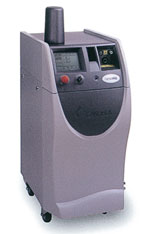 Alexandrite Laser

Wavelength: 755nm(nanometer)
This laser may be used for hair removal and also to treat dermatological vascular lesions.
Responds best to darkly colored hairs.

Yag Laser

Wavelength: 1064nm
This laser may be used for hair removal and also to treat dermatological vascular lesions.
Used specifically for dark skin and thick hairs.
ADVANTAGES

1.Minimum pain, no anesthesia required.
2.Treatments are quick and simple.( Often taking less than 15minutes for under arm areas )

LASER HAIR REMOVAL

As the laser is passed over the area being treated, the hairs are destroyed, reducing further growth and leaving a smooth skin surface.

SAFETY

Our hospital uses FDA approved laser equipment which are used around the globe and proven to be safe and effective for hair removal.

RESULTS

It is necessary to have a course of treatments to achieve satisfactory results. How may depends on the area being treated.

POST CARE

Immediately after treatment there maybe redness and swelling at the treatment site. This usually lasts 2 hours or longer. The redness may last up to 5 days.
The treatment area may feel like a sunburn for a few hours after the treatment but it will subside.
Please avoid sun exposure for minimum of 48 hours including saunas, steam rooms, Jacuzzis or strenuous activities.

IS EVERYONE QUALIFIED FOR THE TREATMENT?

As with all laser hair removal treatments, blonds, grey and red hair does not respond since the laser targets melanin, the pigment in the hair follicle.
*Tax included
AREA
EACH TREATMENT
CONSULTATION

Including test shot and doctor's consultation

1,000yen
UNDERARMS
5,000yen
LIP AREA
5,000yen
FACE
15,000yen
NECK
7,000yen
ABOVE ELBOWS (ARM)
15,000yen
BELOW ELBOWS (ARM)
13,000yen
V LINE (WOMEN ONLY)
7,000yen
I LINE (WOMEN ONLY)
10,000yen
O LINE (WOMEN ONLY)
10,000yen
ABOVE KNEES (LEG)
23,000yen
BELOW KNEES (LEG)
23,000yen
BACK OF NECK
5,000yen
CHEST
23,000yen
ABDOMEN
20,000yen
BACK
25,000yen
HIP
22,000yen
NIPPLE AREA
5,000yen
VERTICAL LINE UNDER NAVEL
5,000yen
HANDS AND FINGERS
5,000yen
DORSUMS AND TOES
5,000yen
OTHER
500yen

(One Shot)
Multiple treatments needed for satisfactory results.
We accept VISA, MASTERCARD and CASH (yen or dollar)